NOUVELLES DE POMME EX MARGUERITE
Lieve vrienden, Dear Friends,
Twee weken geleden hebben wij Pomme geadopteerd uit een asiel. Two weeks ago we adopted Pomme from a shelter.
Ze is heel lief, maar nog wat angstig omdat ze door jagers mishandeld is. She is very sweet, but a little shy, because she was maltreated by hunters.
Inmiddels is ze liefdevol door de andere roedelleden opgenomen en loopt ze er kwispelend achteraan. She has been accepted lovingly by the pack and pursues them waggling her tail.
We zijn heel blij met haar ! We are very happy with her !

Veel liefs, Love,
Frans & Saskia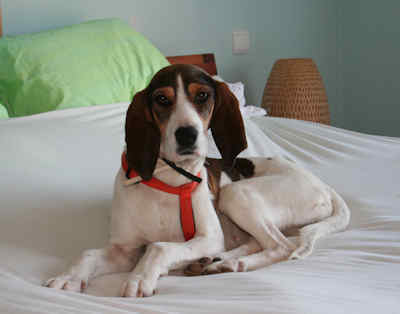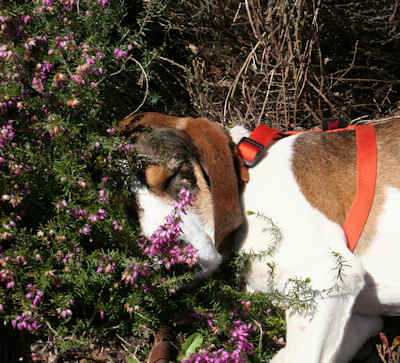 Monaco, 9th May 2011

Dear Ulrike,
We are sending you some pictures of Pomme to show you that she is making good progress. She is a very sweet and happy dog who loves to go out for walks (she has no problem with the leash) and is a big eater. She gained 2 kilo's in a month ! She is still quite shy sometimes (seems to mistake our hand for a beating, a nice legacy from her previous owner....), but starts to really appreciate a good cuddle and even comes and ask for it herself.
Our dog Ralph is her big example and she follows him everywhere he goes, very cute. We adore her so once again a big thank you for rescuing Pomme !
Love,
Frans & Saskia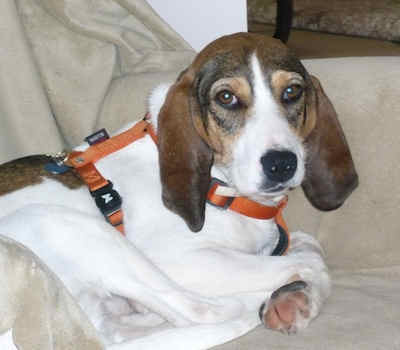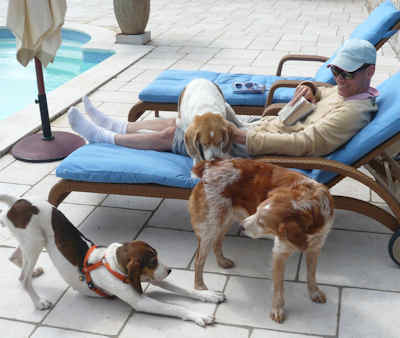 Décembre 2012

Dear Ulrike & Team,

Thank you very much for your christmas wishes! I hope you and the whole team are doing well and wish you and the dogs a very good 2013, and hope that you keep on continuing the fantastic work your doing.
Pomme (Marguerite) is our little furry angel and she doing very well. If she is not sleeping or eating (a big hobby of her) she is cuddling and kissing us all the time. She is good friends with Six and Ralph and they are always together now the 3 of them. She seems to be very happy, since she is wagging her tail constantly. I will send you some pictures ...

Love,
Saskia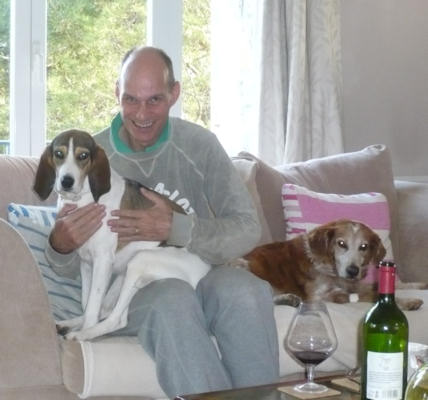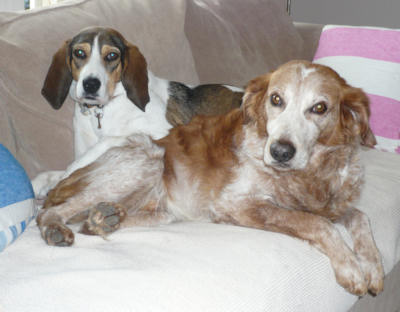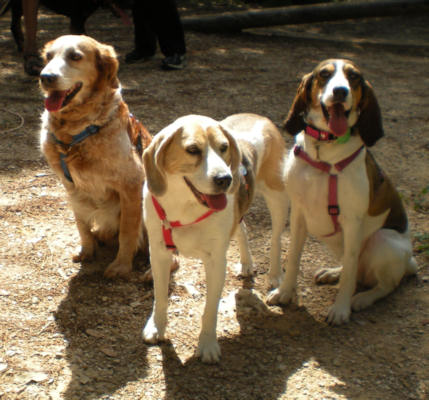 SEPTEMBRE 2015 : VACANCES DE POMME EN AUTRICHE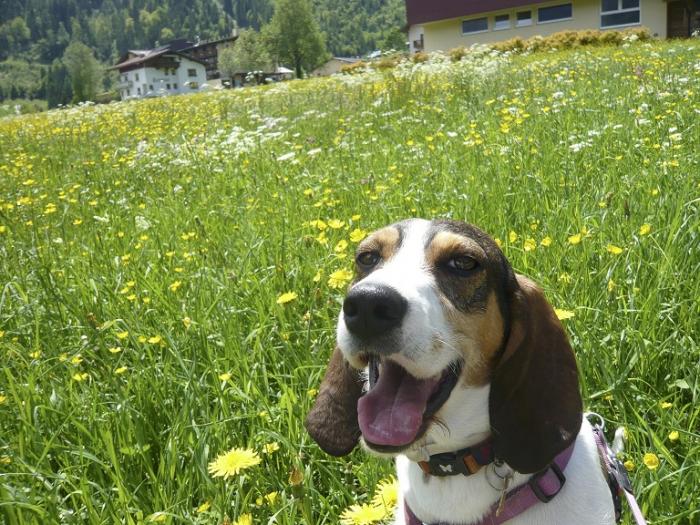 MAI 2017
Pomme et Gus en vacances en Autriche.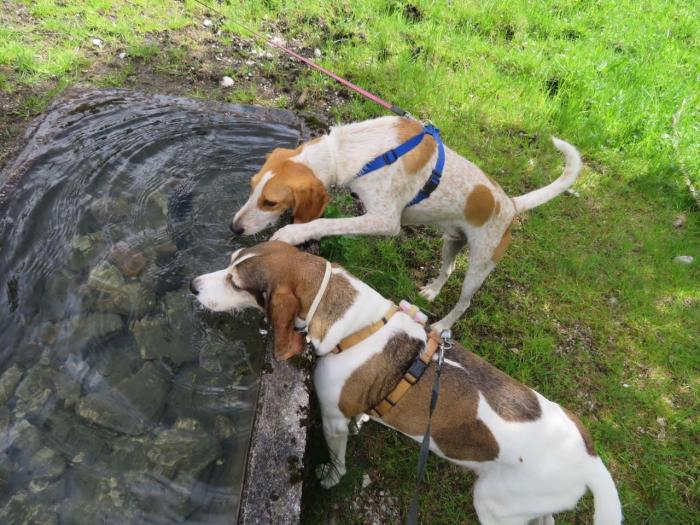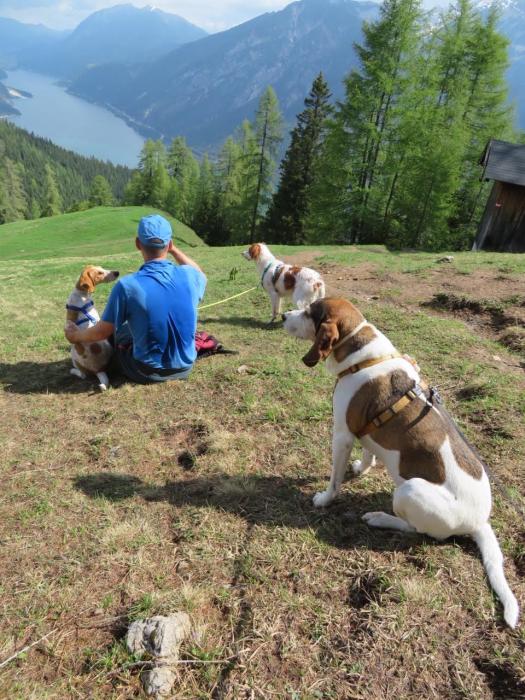 JANVIER 2018
Liebe Ulrike & Team,
Ein sehr glückliches 2018 gewünscht!
Hoffentlich werden die Menschen die Tiere mehr schatzen dieses Jahr. Nochmals vielen Dank dass wir Pomme (Marguerite) und Gus (Matteo) adoptieren durften.
Es geht beide sehr gut!
Frans & Saskia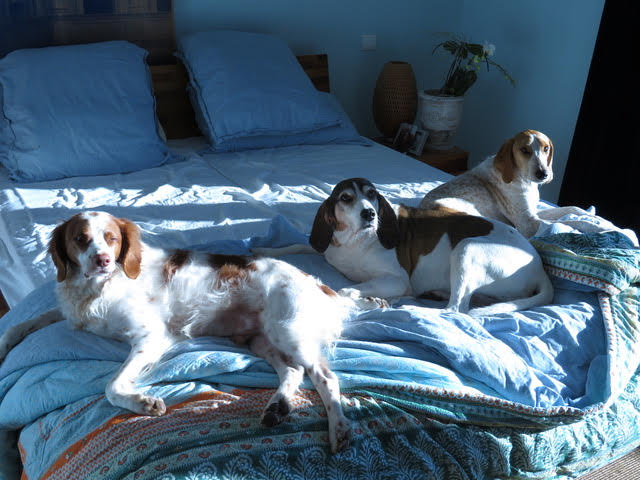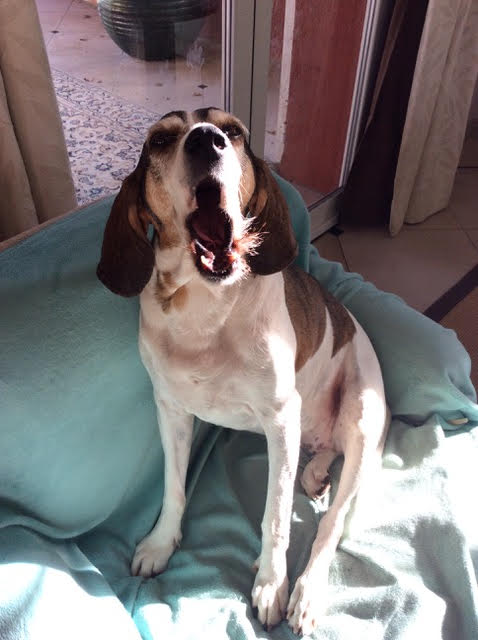 JUIN 2018
Marguerite et Matteo avec frère Alfred à Monaco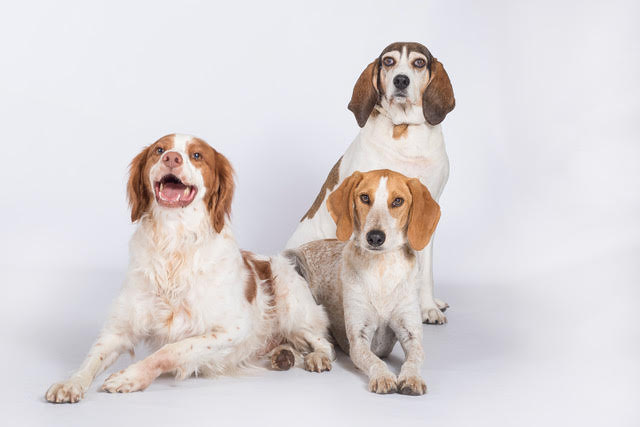 MARS 2019
Liebe Ulrike,

Es geht diese zwei deiner Kinder gut!
Gruss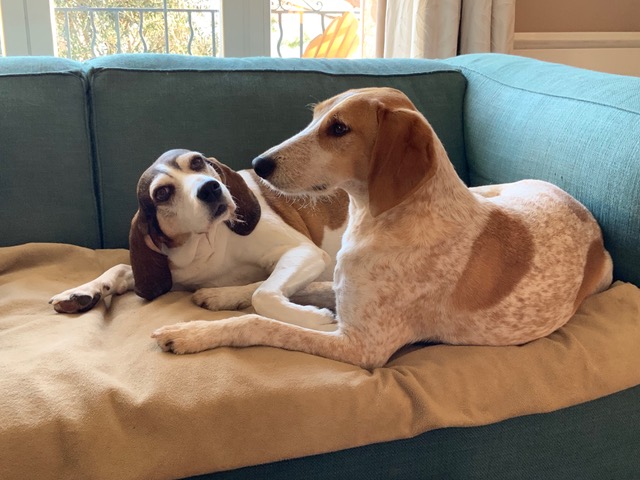 JUILLET 2019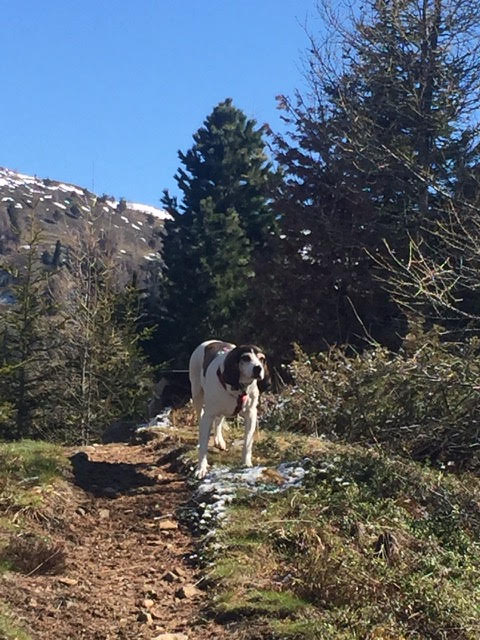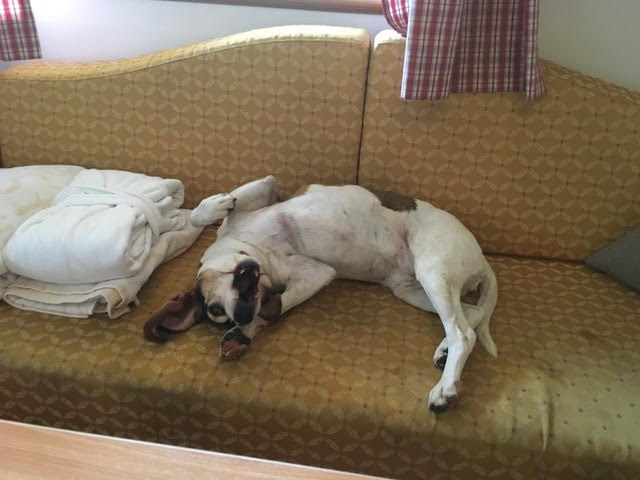 AOUT 2019